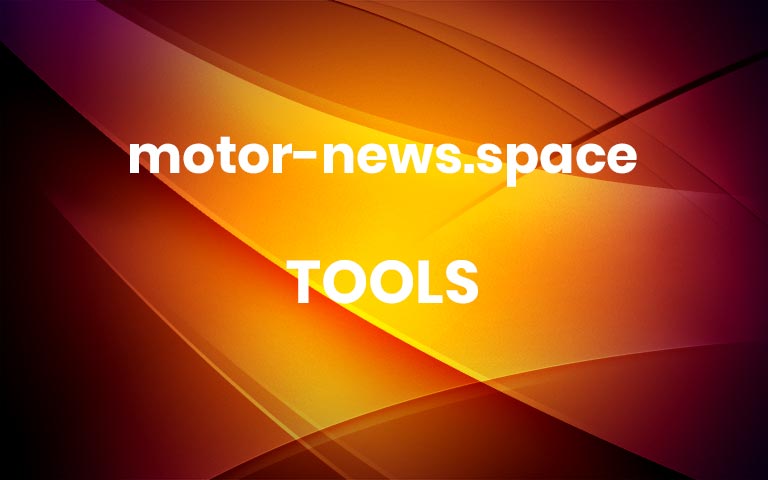 Who wouldn't want to cruise around our country in a big shiny RV? Checking out breathtaking national parks by day and sipping cold beer by the campfire come nightfall; it's the American dream. But as luxurious as a massive RV can be, there's one big downside: you'll struggle to find parking outside the campgrounds.
Day trips, grocery runs, and inner-city exploration all become a chore when you're sitting behind the wheel of a 30-foot rig.
But thankfully, there's a viable solution to this age-old conundrum: towing a vehicle behind you as you go. With a towed vehicle, you can set up camp with your RV and scoot off in a smaller ride to explore the sights. Comfort at the campsite and mobility during the day—the best of both worlds.
But it's not as easy as hooking up an SUV to your RV hitch and hitting the road; the law requires you to install and utilize a towed vehicle braking system.
In this article, we'll discuss the details of the supplementary braking system in our in-depth guide. And once you're up to speed, we'll walk you through the best products on the market today so you can pick out the perfect option for you.
Factors to Consider When Purchasing a Towed Braking System
Before you start sifting through our top recommendations, it's essential to understand the primary features to consider. Only then will you have the necessary expertise to identify the ideal auxiliary braking system for your needs.
Compatibility
Although auxiliary braking systems work with most vehicle makes and models, you still need to ensure your preferred product is compatible. It's crucial to check brake compatibility, too; some models only work with certain brake types.
Portable or Permanent
Do you plan on switching between different towing vehicles, or are you more likely to stick with the same one? You can quickly move portable systems between multiple cars, while a professional mechanic must hardwire permanent solutions.
Braking System Type
Towed vehicle braking systems come in three main types: proportional, direct, and progressive. For the everyday RVer, these aren't quite as crucial to consider as the portable versus permanent choice. Nonetheless, it's worth acquiring a basic understanding of how each system type works.
Proportional
This supplementary braking system monitors the towing vehicle's acceleration and deceleration, then applies the toad brakes proportionally. The system monitors the RV brakes via an in-built accelerometer or sensor, which automatically evaluates how much pressure has been applied. Consequently, both systems exert the same amount of braking power at the same time.
These don't require any adjustment once installed, but they tend to perform poorly with hybrid or power-assisted brakes.
Progressive
This auxiliary braking system begins applying increasing (progressive) pressure on the toad vehicle brakes when it registers pressure on the towing vehicle brakes. The longer the towing vehicle brakes are depressed, the longer the toad vehicle will brake. However, the toad vehicle will eventually stop braking at a predetermined point to preserve its brakes from excessive wear and tear.
The drawback to this cost-effective option is it essentially estimates how long the towing vehicle has been braking, so it isn't entirely accurate. It also causes undue wear and tear on the toad vehicle, despite the fact it disengages them to prevent overheating.
Direct
A direct towing vehicle braking system is hardwired into the RV brakes to mimic exactly what the latter is doing. The pressure exerted on the RV pedal gets replicated in a 1:1 ratio on the toad pedal, making it exceptionally accurate. This method largely avoids under-braking and over-braking the toad, making it safer than the other options.
On the downside, it's only suitable for permanent towed vehicle braking systems and may void the warranty of your toad.
Weight & Size
If you're using a portable towed vehicle braking system, you constantly move it back and forth. Therefore, it's sensible to aim for a lightweight and compact model that's easy to transport. Portability isn't a priority with permanent hardwired systems.
Emergency Breakaway System
An emergency breakaway system will automatically engage the towed vehicle brakes should it uncouple from your RV. This potentially life-saving safety feature prevents a loose towed vehicle from careening into oncoming cars or pedestrians.
Cost
Cash strapped RVers might opt for a cheap portable system to save money, even if it's not necessarily the ideal option. If you're in a favorable financial position and plan on using the same towed vehicle for some time, a high-end permanent model is your best bet.
Now that you know what to keep in mind, let's take a look at our picks for the best products available today.
Top 8 Best Towed Vehicle Braking Systems 2021
1. Best Overall Braking System: Roadmaster 8700 Invisibrake Hidden Power Braking System
View on Amazon
Why we like it: It's a brilliant permanent system that provides optimal convenience and safe towing for years on end.
Editor's Rating:
Quick Facts:
Portable or Permanent: Permanent
Brake Compatibility: Vacuum powered breaks
Braking System Type: Progressive breaking
Emergency Breakaway: Yes
Dimensions: 5 x 12.5 x 7 inches; 15.6 pounds
This high-end progressive braking system from Roadmaster offers superb functionality for vacuum-powered brakes.
The permanent braking system is installed out of sight and takes advantage of existing electrical connections on your toad and motorhome. What's more, it'll bypass the 12V system to recharge your toad battery on the road—never worry about running it flat en route to the campsite again.
The thing we love most about the InvisiBrake, though, is it's a highly comprehensive solution. Once she's installed in your toad, you won't have to disconnect anything ever again—much more convenient than a portable model.
The unit includes an emergency breakaway system for optimal safety and is easily adjustable to suit personal braking preferences.
On the downside, it's not at all easy to install. Even a skilled mechanic could spend hours getting it done, and we don't recommend DIY unless you're an auto pro. If you're not exceptionally handy and don't want to pay for installation, we recommend something easier to set up like the Blue Ox Patriot 3 Brake System. It's also annoying that the motorhome brake lights come on and activate the unit while engine braking—hardly a deal-breaker, though.
Pros
Convenient and comprehensive system
Ready to go each day without connecting anything
Will recharge battery while driving
Adjustable braking preferences
Includes emergency breakaway system
Cons
Difficult to install
RV Engine brake activates toad brakes
2. Best Premium Braking System: Blue Ox BRK2019 Patriot 3 Brake System
View on Amazon
Why we like it: It's compatible with most cars and works better than other portable braking systems on the market.
Editor's Rating:
Quick Facts:
Portable or Permanent: Portable
Brake Compatibility: Most cars, including hybrids
Braking System Type: Proportional
Emergency Breakaway: Yes
Dimensions: 21 x 13 x 10 inches; 14.04 pounds
Although expensive, the BRK2019 Patriot 3 is worth every penny for RVers after a portable supplementary breaking solution.
The state-of-the-art setup automatically monitors brake pressure while towing and slows your toad accordingly, resulting in a smoother and safer ride. Plus, its all-electric design makes for faster response times, which could save your life in an emergency.
The system gets top marks for compatibility as it works well with virtually any car, including newfangled hybrids.
It's an excellent solution for non-mechanically minded RVers as the technology is remarkably easy to use. All you need to do for installation is position the Patriot in the driver's seat, put the claw on the brake pedal, run through the setup, and then put the control unit in the RV—even grandma could work that out.
We also love how you can fine-tune the brake settings from the control unit as you drive, as that's not a common feature on portable units.
Hooking up the emergency breakaway does require wiring, although it's worth the hassle for the added peace of mind. Those who don't want to mess with that will need to pay a professional to help or choose an even easier to install system, like the Roadmaster 9400 Even Brake System.
Pros
Easy to install
Simple to use
Effective and safe braking
Compatible with most cars
Cons
Expensive
Breakaway requires wiring
3. Best Budget Braking System: Roadmaster 9160 Brakemaster Towed Car Braking System
View on Amazon
Why we like it: This tiny portable system from Roadmaster does a beautiful job for a low price.
Editor's Rating:
Quick Facts:
Portable or Permanent: Portable
Brake Compatibility: Air brakes
Braking System Type: Proportional
Emergency Breakaway: Yes
Dimensions: 15 x 11 x 15 inches; 11 pounds
If you don't have a thousand bucks to spare on a towed vehicle braking system, then take a look at this nifty little number from Roadmaster. Coming in at a fraction of the cost of the competition, it's a budget-friendly way to remain legally compliant and safe on the roads.
The proportional system works on most air brakes by monitoring the tow vehicle's braking power and emulating it on the toad. It's especially effective when towing larger toads, so keep that in mind if you're hauling a bulky SUV. And considering the low price point at play, the brakes work wonderfully well and don't make you feel like you're pulling a toad at all—extra points for comfort!
As much as we love it, the unit does have one major drawback: the installation is a nightmare. Even an expert automobile DIYer would spend several frustrating hours getting the mechanism set up. More likely, you'll have to enlist professional help, and that'll only add to the overall cost. Once it's set up, though, it's super easy to move in and out of your ride.
This model comes with an emergency breakaway feature, which we highly recommend. Still, if you don't feel you need it, then grab the 9100 Brakemaster instead (it's exactly the same sans the emergency breakaway).
Pros
Cost-effective brake system
Works on almost all air brake RVs
Good for larger toads
Doesn't feel like towing
Includes emergency breakaway
Cons
Hard to install
4. Best Braking System for Air Brakes: Demco 9599007 Air Force One Braking System
View on Amazon
Why we like it: This high-end permanent system offers outstanding air brake performance and won't void your RV warranty.
Editor's Rating:
Quick Facts:
Portable or Permanent: Permanent
Brake Compatibility: Air brakes
Braking System Type: Direct braking
Dimensions: 17 x 13 x 9 inches; 51 pounds
If you're looking for a high-performance auxiliary air brake compatible system, then look no further than the 9599007 Air Force One. Good enough for the President of the United States (probably), this upmarket system affords awe-inspiring direct braking action on all air brake motorhomes. You'll relish in a comfortable and safe ride as a result.
Another thing we love about this American-made product is it's one of the only air brake systems that won't void the chassis warranty on your RV upon installation. Also, the braking system has a lengthy five-year warranty to ensure both investments are adequately protected. And that's reason enough to buy this unit in our book.
It's a painful device to install, even if you've got plenty of practice working on automobiles. Keen DIYers without automotive experience would be better off outsourcing the job to a professional—trust us, your sanity depends on it.
Once it's installed, you won't have to worry about a thing as there are no moving parts to tweak or settings to configure, making it a complete turn-key solution.
Pros
Doesn't void motorhome warranty
Works well on air brake RVs
Made in the USA
Five-year warranty
Safe and comfortable towing experience
Cons
Very difficult to install
5. Best Braking System for Hydraulic Brakes: Demco 9599006 Stay-in-Play Duo Braking System
View on Amazon
Why we like it: The Demco Stay-in-Play harnesses two separate braking technologies for a safe and comfortable tow.
Editor's Rating:
Quick Facts:
Portable or Permanent: Permanent
Brake Compatibility: Hydraulic
Braking System Type: Progressive and proportional
Dimensions: 17 x 13 x 9 inches; 11 pounds
While most towed vehicle braking systems work on either a proportional or progressive system, the Stay-in-Play takes a different approach. This interesting option from DEMCO is both progressive and proportional, a unique design that optimizes safety and durability on the road.
The system draws upon a potent dose of air pressure to activate the brake pedal on the toad, then uses a vacuum to power the braking system. It only kicks in when it detects both deceleration and the brake light, making it more accurate than other options out there. Also, your toad vehicle won't apply the brakes during engine braking from the RV, which helps immensely on those steep downhill descents.
It's relatively easy to install for a permanent system—if you've got mechanical expertise, you could certainly have a shot at DIY. Another considerable advantage is convenience, as all you have to do is flick on the switch before setting off on your adventures each day.
The mid-range unit is reliable overall but will require maintenance from time to time. The brake pedal cable is prone to snapping, for example, although it's not hard at all to replace.
Note that this unit is a newer, rebranded version of the SMI 99251 Stay-in-Play.
Pros
Both progressive and proportional
Uses air and vacuum technology
Requires deceleration and brake lights to engage
Doesn't engage when engine braking
Convenient and easy to install
Cons
Some parts may need maintenance
6. Most Even Braking System: Roadmaster 9400 Even Brake System
View on Amazon
Why we like it: This powerful portable proportional system brakes evenly every time and doesn't provoke excessive wear and tear.
Editor's Rating:
Quick Facts:
Portable or Permanent: Portable
Brake Compatibility: Compatible with most toads
Braking System Type: Proportional
Emergency Breakaway: Yes
Dimensions: 3 x 12.7 x 12.5 inches; 22.3 pounds
Roadmaster makes a wide range of superb supplementary braking systems, and the 9400 is no exception.
Although it costs about twice the price of our top budget pick, the Roadmaster 9160 is worth the extra expense. Frequent RVers who are happy to spend a bit extra on a quality portable system tend to love the device for its performance and durability.
The proportional system does an outstanding job at evenly applying the brakes on both vehicles simultaneously. Consequently, you'll enjoy a safer and more predictable towing experience without wearing down the brake pads on your RV or toad.
The system is compatible with most toads, although it's worth double-checking the chart on their website to make sure it'll work with yours.
You get a dashboard monitor as part of the deal to install in your RV, allowing you to tweak the configurations while on the road. Although the instructions aren't the best, the initial installation is easy enough for the average DIYer to attempt. Swapping the unit between toads is simple, too, as it disconnects and reconnects in seconds.
One downside is there's no in-built system to keep your toad batteries charged up. It does at least feature a warning light on the motorhome dash display to let you know when the voltage drops low. If your battery reaches a critical level, it'll automatically go into sleep mode (it's still ready to engage for emergency braking).
These sorts of even braking systems aren't ideal at altitude, so give it a miss and upgrade to the Blue Ox BRK2019 Patriot 3 Brake System if you spend most of your days up in the hills.
Pros
High-quality portable system
Even and predictable braking
Quickly swaps between toads
Easy installation
Compatible with most toads
Cons
Can run toad battery flat
Not effective at altitude
7. Best Permanent Braking System: Hopkins 39530 BrakeBuddy Stealth
View on Amazon
Why we like it: This awesome option from Hopkins sits stealthily out of sight and doubles as a trailer brake system.
Editor's Rating:
Quick Facts:
Portable or Permanent: Permanent
Brake Compatibility: Most cars
Braking System Type: Progressive
Emergency Breakaway: Yes
Dimensions: 16 x 16 x 7.5 inches; 15 pounds
The BrakeBuddy Stealth is an excellent permanent option for RVers who want a supplementary braking system that's hidden from sight. The untrained eye won't even notice these stealthy auxiliary brakes, and the unit is super easy to use—a true 'set it and forget it' solution.
Although the initial installation takes a while and may require professional help, the system is super-fast and easy to engage once it's ready to go. All you need to do is plug the adapter in and hook up the tow bar, a process that takes one minute or less.
It's a high-performance progressive system; thus, the unit will detect changes in inertia and apply the brakes accordingly. A vacuum pump replenishes the vacuum system to ensure consistent and reliable braking operation for years to come.
We appreciate that this unit comes with a battery maintainer and disconnect kit, as you'll never worry about draining your toad flat.
Another big highlight is the device works well as a proportion trailer brake controller—you're not limited to using it just on your toad. Of course, as it's a permanent solution, it won't be easy to move between vehicles. Nonetheless, it's an excellent backup to have if you expect to upgrade to a trailer further down the track.
Pros
Sits almost entirely out of sight
Easy to engage for each use
Includes battery maintainer
Doubles as a trailer brake controller
Cons
Installation isn't easy
8. Best Portable Braking System: Roadmaster 9700 Supplemental Braking System
View on Amazon
Why we like it: It's simple to switch between vehicles and comes with an emergency breakaway system.
Editor's Rating:
Quick Facts:
Portable or Permanent: Portable
Brake Compatibility: Suitable for most cars
Braking System Type: Progressive
Emergency Breakaway System: Yes
Dimensions: 25 x 13.5 x 16 inches; 20 pounds
The 9700 from Roadmaster is an excellent option if you want a user-friendly portable with an emergency breakaway system included in the deal.
This unit runs on a basic progressive braking system, which means it applies a preset value of pressure upon detecting the brake lights being engaged. That means it doesn't quite brake as smoothly or consistently as the Roadmaster 9400 (or other high-end proportional systems), but it's still good enough for most users' needs.
The big advantage to this is portability as it slides easily into the pedal area of most cars and is a cinch to move between vehicles. The initial installation is also relatively straightforward—it shouldn't take an experienced DIYer much more than an hour to set up.
Another cool feature is the three pressure sensitivity and PSI presets you can pre-program before use: light, medium, or heavy braking. Aim high if you're hauling a giant toad or cruising down steep mountainous slopes.
The emergency breakaway system works well, overriding the presets to deliver maximum braking pressure in the event of a breakaway.
It's a bit bulkier than other portable systems, so we recommend you double-check whether it'll fit into the allocated space.
Pros
User-friendly system
Relatively simple to install
Easy to move between vehicles
Includes emergency breakaway
Multiple pressure/PSI sensitivity presets
Cons
Doesn't perform as well as proportional systems
Bulkier than other portable systems
Towed Vehicle Braking System Guide
Before you pony up and purchase a towed vehicle braking system for your ride, it's worth studying the details of the technology. And to help you learn the ropes with optimal efficiency, we've pieced together this in-depth Buyer's Guide.
[Image: https://www.shutterstock.com/image-illustration/destruction-bay-lake-luxury-rv-motorhome-1698004429 Alt-Text: Towed vehicle braking system on an RV]
What Is a Towed Vehicle?
Let's start with the fundamentals.
A towed vehicle refers to an automobile that's towed behind a larger automobile. To classify, the towed vehicle must have all four wheels on the ground, not on a hook, wheel lift, or flatbed as you'd see on a tow truck. Typically, the towed vehicle connects to the towing vehicle via an A-frame and sits a short distance behind it.
While any large vehicle can tow a smaller car, the four-wheels-on-the-ground towing style we're talking about is almost exclusively seen in RVs. Having a smaller vehicle in tow allows travelers to park their big rig at the RV park and explore their surroundings in a more agile automobile.
In the RV world, a popular slang term for the towed vehicle is a "toad." Some folks call them "dinghies," a reference to the little boats you see being towed behind larger ships.
What Is a Towed Vehicle Braking System?
A towed vehicle braking system is a mechanical contraption that enables the RV driver to apply the brakes on the towed vehicle as well as the RV. The procedure takes advantage of the toad's existing brakes; it merely provides a mechanism to activate them when needed.
The towed vehicle braking system is either portable (installed every time you drive) or permanent (hardwired into the toad).
Other common names include an auxiliary braking system or a supplementary braking system.
The Benefits of a Towed Vehicle Braking System
Your massive RV has already got a solid set of brakes. Therefore, you don't need to bother hooking up the brakes on your tiny little toad, right?
Wrong.
Not only does a towed vehicle braking system make your RV safer and more durable, it's also a legal requirement in most US states.
A Better Braking System
A fully loaded Class A RV weighs anywhere between 16,000 to 30,000 pounds. Regardless of how good its brakes are, it's going to take a long time to come to a complete halt. Chuck on an extra 3,000 pounds or so (the average weight of a towed vehicle), and it'll take significantly longer still.
Installing a towed vehicle braking system allows the driver to engage both the RV and toad brakes simultaneously, significantly reducing the time it takes to slow down. The reduced braking distance not only makes the RV more comfortable to drive, but it could also save your life in an emergency as well.
Less Wear and Tear
Although Class A RVs tend to come with heavy-duty brakes to handle a hefty load, they're not designed to withstand the additional pressure exerted by a towed vehicle. Even though it may only weigh a fraction of the RV, the toad vehicle's extra pounds will result in excessive wear and tear on the RV brakes.
If you install a towed vehicle braking system, however, you'll spread the braking work over two separate systems. That will prevent any of your brakes from overheating and substantially reduce the degradation of your brake pads. A towed vehicle braking system also reduces the pressure exerted on your tow bar, meaning you'll need to replace it less often.
Even though a towed vehicle braking system is a considerable immediate expense, it'll reduce the service intervals and overall maintenance costs, potentially saving you money in the long run.
The Law Often Requires It
All US states and territories place restrictions on the weight you can haul without having a towed vehicle braking system installed. The exact limits vary from state to state, and they're probably more stringent than you think.
Bear in mind you'll need to abide by the laws of the state you're in, not where you're from or where your vehicle is registered. So if you're planning a cross-continental road trip with your toad, it's almost certain you'll be breaking the law somewhere if you don't have such a system installed.
If you believe a highway patrol officer would never pull you over to check compliance, then think about what would happen if you were in an accident. You'd automatically be at fault, and your insurance would become null and void. That would cost you a fortune in the event of a severe accident and could see you facing jail if there were any injuries or death. It's just not worth the risk.
How To Determine Towed Braking System Compatibility
Although towed vehicle braking systems are designed to be as versatile as possible, not every product will work with every make and model. It's up to the buyer (that's you) to research whether a system is compatible with their would-be toad.
Portable systems tend to be more universal than permanent ones, so be especially thorough with your research if you're going down the hardwired route.
Some Amazon sellers include a handy tool at the top of the page that tells you whether the product is compatible with your car's make and model. Not all products offer this, however, in which case you can contact the seller directly, leave a question via the customer questions and answers tab, or consult the manufacturer website.
You'll also need to check what brake types your preferred towed vehicle braking system is compatible with. For example, the Demco 9599006 is only suitable for hydraulic brakes, while the Demco 9599007 only works with air brakes.
Permanent Versus Portable Towed Vehicle Braking Systems: Which Is Best for You?
[Image: https://www.shutterstock.com/image-photo/home-hill-queensland-australia-june-23rd-1119063695 Alt-Text: RV with a toad]
When purchasing a towed vehicle braking system, you need to decide whether you want a portable or permanent device. Each works differently and has distinct pros and cons, which we'll outline below.
Portable Towed Vehicle Braking Systems
The portable towed vehicle braking system is a budget-friendly and versatile option, but it comes at the cost of convenience. As the unit is positioned by the toad's brake pedals, you'll need to remove it every time you drive your smaller vehicle, then insert it again when you take off in your RV.
The big benefit of the portable system is you can quickly move it between toads. If you've got multiple automobiles you'd like to tow behind your RV, you can transfer the braking system between them—no need to hardwire one into each car. That's super handy if you've got a big family in which several relatives want to use your RV with their own toad. And if you upgrade your toad further down the track, moving the system into the new vehicle will be a breeze.
Another plus is the price. Portable systems tend to be cheaper than their hardwired counterparts and don't require an expensive professional installation. Some RVers opt for the portable system based on price alone, even if it isn't the most convenient solution.
The insertion and removal process is designed to be as quick and painless as possible and doesn't require any specialist skills. Nonetheless, it'll still take 10 minutes or so, and that becomes tiresome when you're switching between campsites frequently.
There's also an initial one-time installation that takes an hour or so, although it doesn't usually require much mechanical knowledge.
Pros:
Can be moved between different toads
Doesn't require professional installation
Cheaper than a hardwired system
Cons:
Needs to be inserted/removed frequently
Inconvenient when changing campsites
Who Should Buy A Portable Towed Vehicle Braking System?
RVers who expect to tow multiple different vehicles or plan to purchase a new toad soon should probably get a portable braking system. It's also an enticing option when price is a primary consideration.
Permanent Towed Vehicle Braking Systems
As the name implies, these are designed to be permanently installed (hardwired) into the towed vehicle and RV. It's a technical process that requires the expertise of a mechanic (or a mechanically minded DIYer), typically taking several hours to complete.
The obvious drawback is you'll need to fork out for a pricey professional installation or spend a whole afternoon, if not longer, attempting a DIY install (you'll need exceptional auto electrical expertise).
And once you've installed it into your toad, it's an arduous task to take it out again. Reinstallation takes just as long as installation; therefore, these are generally intended to permanently be left in place. If you upgrade to a new toad, transferring a hardwired towed vehicle braking system will cost you dearly.
On the plus side, a hardwired system is a true 'set it and forget it' solution. Once it's in, you won't have to stuff around moving a portable system back and forth and finding somewhere to store it. Your permanent towed vehicle braking system will always be there at the ready, and you'll spend less time fiddling around when you set up camp. Furthermore, as they're tucked away in a secluded spot within the toad, you won't lose any storage space.
Pros:
Only requires one installation
Saves time when setting up/packing down camp
Hassle-free long term solution
Doesn't take up storage space
Cons:
Requires pricey professional installation
Cannot be quickly moved between toads
Who Should Buy a Permanent Towed Vehicle Braking System?
RVers who only have one toad and don't plan on upgrading it soon would benefit from the convenience of a towed vehicle braking system.
Emergency Breakaway System
The best towed vehicle braking systems come with an emergency breakaway feature for enhanced safety on the road.
Should your A-frame tow bar snap while driving, a breakaway system will automatically apply the brakes on your toad. This stops the driverless vehicle from flying across the highway at breakneck speed and potentially causing a deadly collision.
With a breakaway system installed, a runaway toad will quickly come to a halt without (hopefully) hitting anything along the way. It doesn't offer failsafe protection, but it certainly does decrease the danger in a breakaway event.
Battery Drain
Many supplemental braking systems hook into the starter battery of the car for juice.
The downside to this design is that with extended use—say, a cross country road trip in which you rarely turn on the toad's engine—the starter battery may run flat, and you'll need to jump or push start it to regain power. If you drive your toad at least a little bit every time you make camp, you should charge the battery up enough to avoid running it flat.
Some auxiliary braking systems include a battery maintainer or bypass the toad starter battery by drawing 12V power elsewhere. Doing so means the toad battery won't drain while being towed, and you'll never have to worry about it running flat.
Other systems include an indicator light on the RV dash panel to alert the driver of an impending flat battery. That way, you can pull over and turn on your toad engine to avoid running its battery flat.
Towed Vehicle Braking System: FAQ
If you've still got questions about the towed vehicle braking system, take a look through the following FAQ.
What Is Best Braking System for Towed Vehicle?
Although the best towed vehicle braking system depends on your personal circumstances, we rate some units more highly than others. The Roadmaster 8700 is our favorite option overall for its effective braking mechanism and affordable price tag.
What States Require a Braking System on a Towed Vehicle?
All US states and Canadian territories except Missouri require brakes on towed vehicles under certain conditions. Some states require a braking system for towed vehicles above a specific weight, while others base requirements off the braking distance of the RV and attached toad.
Can You Flat Tow a Jeep Wrangler?
Yes. All Jeep Wranglers and Gladiators are suitable toads. You'll need to attach the appropriate A-frame and a compatible towed vehicle braking system.
Can You Flat Tow a Jeep Without Brakes?
Probably not, but it depends on which state you're in. Most states only allow flat towing without brakes up to a specific weight limit.
Does Towing a Car Put Miles on it?
Nope. Towing a Jeep or any other towed vehicle won't put miles on the odometer.
What's the Best Vehicle To Flat Tow Behind an RV?
The best vehicle for flat towing comes down to personal preference. Nonetheless, the Jeep Wrangler is among the most popular flat towing options as it's easy to hook up and relatively petite.
Best Towed Vehicle Braking Systems: Final Thoughts
By now, you know all the essential details of the towed vehicle braking system: what it is, why you need one, how they work, and the different types available on the market.
All that's left to do now is factor in the key considerations and peruse our top 8 Recommendations to pick out the perfect system for you. Once you've got a brand spanking new auxiliary brake system installed in your toad, you'll be ready to hit the road in a safe and legally compliant way. More