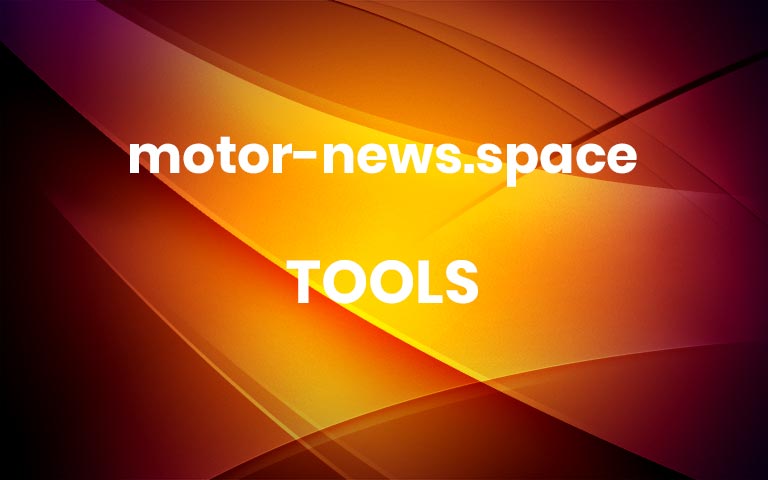 The best part about road tripping in a tricked-out RV is you don't have to sacrifice the comforts of home. All your everyday essentials have already been built into the rig, including a fresh supply of running water.
But to make that water run, you'll need an RV water pump. And that's why we've put together an in-depth buyer's guide and a top 8 list of the best RV water pumps on the market.
Whether you need to replace a broken unit or you're converting a cool campervan from scratch (What up, #VanLifers?), let's delve deep into the details of the RV water pump.
Features To Consider
Before we get cracking on our top 8 list, you need to know the primary considerations for buying an RV pump. Keep the following factors in mind to ensure you purchase the perfect RV water pump for your needs.
Dimensions: There's no point in buying a unit that doesn't fit into your allocated space. Use a measuring tape to determine how much room you've got to play with and purchase a pump accordingly. Remember to factor all cables and cords into your calculations.
Gallons Per Minute (GPM): GPM refers to how fast your pump can push water out the faucet. Low GPM units are cheaper and use less battery, but don't pump enough water for everyday domestic use. If you plan to shower in your rig, aim for something with 3 to 5 GPM.
Pressure: We measure pressure in PSI, or pounds per square inch. If your water pump doesn't use the appropriate amount of pressure, you could risk damaging your pipes or faucets. Check your RV owner's manual to determine the right PSI range for your rig.
Price: RV water pumps range from $30 to $120, with the higher end models capable of achieving superior GPM. Peruse our list for something within your price range that suits your everyday needs.
Amperage: Amperage refers to the amount of power the pump draws while operating. Because a 12V pump runs off your batteries, you don't have limitless power like you would at home. However, even the most power-hungry pumps don't use that much energy.
Top 8 Best RV Water Pumps 2021
1. Best RV Water Pump Overall: Shurflo 2088-554-144
View on Amazon
Why we like it: This excellent all-around option from Shurflo delivers a reliable water supply for a reasonable rate.
Editor's Rating:
Quick Facts:
Dimensions: 10.28 x 7.4 x 5.87 inches
Flow Rate: 3.5 GPM
Pressure: 45 PSI
Amperage: 5 Amps
Shurflo has been manufacturing reliable and consistent water pumps for recreational vehicles since 1968 — and the 2008 model is the flagship 12V unit from their extensive range.
The Shurflo 2008 is among the best-selling water pumps for RVs in America for one simple reason: it just works. You can expect to get a good decade of non-stop use from the device, partly thanks to its durable triple-chamber diaphragm design. And on the off chance it should break down within the first year of operation, rest assured you'll be protected by a one-year warranty.
It's relatively quiet, too — although we have come across even quieter pumps in our time. Pro tip: installing a neoprene sound barrier can help deaden the humming vibrations.
Another significant benefit is how easy the unit is to install. Even a novice DIY'er with basic tools should be able to get this one up and running within 20 minutes or so. An experienced installer could do the job even quicker than that.
At 3.5 gallons per minute, it pumps enough water for most RVers. But if you've got a big rig (and family), you might want to look for a high-flow unit instead.
Pros
Reasonably priced
Consistently reliable
Trusted brand
One-year warranty
Easy installation
Cons
Not big enough for large rigs/families
Could be quieter
2. Best Budget RV Water Pump: Bayite 12V DC Fresh Water Pump
View on Amazon
Why we like it: It does an outstanding job for low GPM users at a very reasonable rate.
Editor's Rating:
Quick Facts:
Dimensions: 8 x 3 x 4 inches
Flow Rate: 1.2 GPM
Pressure: 80 PSI
Amperage: 5 amps
Are you looking for a low-cost RV water pump that gets the job done? Then the 12V DC Fresh Water Pump from Bayite is well-worth considering. Coming in at a fraction of the cost of other units, this budget-friendly pump is reliable enough for most RVers and offers superb value for money.
But it does come with one huge catch: limited pumping power.
Limping out a meager 1.2 gallons per minute, the device won't produce a steady enough stream to enjoy a shower — at least not a decent one, anyway. But if you're in a small RV or campervan that doesn't have a shower installed, it's an excellent budget-friendly option to use on the sink (1.2 GPM is fine for washing the dishes).
The unit has been designed to stand the test of time, not least for the heavy-duty seals that help keep moisture and dust at bay. Electro-coating on the seals prevents corrosion, and their soft rubber material minimizes vibration to reduce ambient noise.
All in all, it's an excellent option to consider if you're looking to snag a bargain and don't have a shower in your rig.
Pros
Affordable pumping solution
Long-lasting design
Excellent value for money
Easy to install
Cons
Low GPM
Not suitable for showering
3. Best Premium RV Water Pump: SEAFLO 55-Series Diaphragm Pump
View on Amazon
Why we like it: It pumps out a whopping 5.5 GPM to meet even the most demanding water-use needs.
Editor's Rating:
Quick Facts:
Dimensions: 8.25 x 5.30 x 6.0 inches
Flow Rate: 5.5 GPM
Pressure: 60 PSI
Amperage: 8.0 (17.0 Max. Amps)
Love having a high-pressure shower after a long sweaty day? Then you need a workhorse water pump capable of producing a serious amount of pressure. And that's where the Series 55 from SEALFO shines: bucket loads of water delivered instantly to your faucet or showerhead.
Boasting a whopping 5.5-GPM flow rate, it's among the most potent RV water pumps on the market. To put that in perspective, it's enough to run two separate showers at the same time at a moderate flow rate (we hope you're rocking a big freshwater tank). Or, you could run a high-flow shower at full power and use the kitchen faucet at the same time.
Truth be told, it's overkill for solo travelers and minimalist couples. But for families living and traveling together in a big rig, having such a high GPM makes life so much simpler; no more arguing over who gets to enjoy a proper good hose down first.
Of course, all that extra power comes in at a premium — about double the cost of our top pick overall. But at least it comes with a four-year warranty, so you know your investment is adequately protected. And unlike some of the cheaper models out there, it can run dry without risk of damage.
On the downside, if you've got a substandard battery setup, do keep in mind the amperage is relatively high.
Pros
High 5.5 GPM flow rate
Suitable for multiple showers and faucets
Four-year warranty
Can run dry without damage
Cons
Expensive
High power draw
4. Quietest RV Water Pump: SEAFLO Water Diaphragm Self Priming Pump
View on Amazon
Why we like it: It pumps out a respectable 3 GPM without making much noise at all.
Editor's Rating:
Quick Facts:
Dimensions: 10.5 x 6 x 5 inches
Flow Rate: 3.0 GPM
Pressure: 45 PSI
Amperage: Amps: 3.0 (6.0 Max. Amps)
There's nothing worse than falling into the cusp of a deep sleep only to be violently awakened by the fierce vibration of an excessively loud water pump.
Sound far-fetched? Ask any seasoned RVer, and they'll tell you the struggle is real. And while it's true you can always turn your water pump off at the switchboard; chances are you'll frequently forget. The good news is there is one saving grace for this perilous predicament: purchasing a quiet water pump.
Even though it's capable of pumping 3.0 GPM through your faucet, this mid-range option from SEAFLO is remarkably tranquil. Rather than blurting out an intrusive whirl, this modest little mouse lets out a humble squeak — and it's soft enough that you might just sleep through it.
Low decibel rating aside, it's reliable, energy-efficient, and comes with a solid 4-year warranty. SEAFLO has exceptional customer service, too, a godsend in the unlikely event you need to send it back. And should you need to install the pump far below your faucet, its self-priming capability allows it to send water up to six vertical feet (that's more than most).
But be warned: with 3.0 GPM, it's not powerful enough to provide sufficient water for a medium to large-sized family, at least not simultaneously.
Pros
Less noisy than most pumps
Respectable 3.0 GPM flow rate
Lengthy 4-year warranty
Strong customer service
Pumps six vertical feet
Cons
Not suitable for big families
5. Best Small RV Water Pump: Shurflo 12v 3.0 GPM
View on Amazon
Why we like it: It's a cost-effective workhorse with a petite stature to fit in tight spaces.
Editor's Rating:
Quick Facts:
Dimensions: 4.9 x 8.1 x 4.3 inches
Flow Rate: 3.0 GPM
Pressure: 55 PSI
Amperage: 7.5 Amps
While the Shurflo 2088 is our water pump of choice overall, the same brand's 'Revolution' product is a worthy rival at the 3.0 GPM level.
The one-piece diaphragm device comes with an internal by-pass to ensure optimal longevity. A high flow rate, quiet operation, and a distinct lack of rapid cycling make the device a pleasure to use, whether for washing the dishes or enjoying an end-of-day shower.
So what makes this product rank lower than the 2088 model? Simple. It draws more amps, runs at a higher pressure, and has a lower flow rate. Even though it's a reliable option, it just doesn't perform quite as well as the 2088. And given the cost difference between the two is minimal, buyers might struggle to justify this option.
But we wouldn't recommend it if it weren't the winner in at least some regards.
Firstly, this particular model runs more quietly than the Shurflo 2088; a minor victory but well worth considering if ambient noise is a big nuisance for you.
But more importantly, however, is that the unit is much smaller than most of the competition. Coming in at a fraction of the size of other RV water pumps (including the 2088), this model is perfect when you don't have much room to play with.
Pros
Small size for tight spaces
Runs quietly
High flow rate
Reasonably priced
Long-lasting design
Cons
Less powerful than the similar 2088
6. Easiest RV Water Pump To Install: Lippert Components 12V Flow Max
View on Amazon
Why we like it: It's easy to install for a novice DIYer and doesn't make a whole lot of noise.
Editor's Rating:
Quick Facts:
Dimensions: 10.5 x 6 x 5.5 inches
Flow Rate: 3 GPM
Pressure: 50 PSI
Amperage: 9.5 max amps
While SEAFLO and Shurflo dominate the RV and marine water pump market, few other manufacturers are worth considering. And one of the better competitors out there is Lippert Components, a well-regarded multinational corporation specializing in the mobile transport sector.
In the marine and RV water pump space, the 12V Flow Max is the company's flagship product. With an average of 50 PSI and 3 GPM, it's perfectly suited to medium-sized RVs with two or more simultaneous consumers. A big plus about this product is the noise level as the motor is as quiet as a mouse, although slightly louder than the SEAFLO Water Diaphragm Self Priming Pump.
Although the product comes with a rust-resistant motor, it's not the most durable pump out there. The mounting bracket is prone to breakage, which requires replacement and a tiresome repair job.
It's also not the smallest 3.0 GPM water pump on our list, but the Flow Max is exceptionally easy to install, even for an amateur DIY'er. If you loathe the thought of fiddling around with a confusing pump installation and yearn for something simple that works, this could be your best bet.
Pros
Easy to install
Well-regarded brand
Respectable 3.0 GPM flow rate
Resistant to rust damage
Suitable for medium-sized RVs
Cons
Mounting bracket is flimsy
7. Most Durable RV Water Pump: Flojet 03526-144A Triplex Diaphragm
View on Amazon
Why we like it: The Flojet Triplex Diaphragm is excellent at withstanding harsh winter conditions.
Editor's Rating:
Quick Facts:
Dimensions: 9 x 4 x 4 inches
Flow Rate: 2.9 GPM
Pressure: 50 PSI
Amperage: 7.5 Amps
It might not have the highest flow rate on the market or the best energy efficiency statistics, but the Triplex Diaphragm from Flojet is known to excel at one thing: longevity. Even with heavy everyday use, you can expect this unit to last four years or more — that's way more than most other water pumps on the market.
The secret to its long-lasting success is a heavy-duty design that incorporates a built-in by-pass, snap-in port fittings, and rust-resistant materials. And all that means this robust device is ready to withstand the rigors of the road; it's tough enough to hold firm through endless bumps and rattles. Its ultra-tough composition also means the unit works exceptionally well with water heaters, so consider this if you're looking at adding some comfort to your winter trips.
The self-priming pump is capable of running dry without damage, at least for a little while. Turning the device on while dry during a sub-zero night can prevent ice from cracking the components — yet another reason it excels for winter use.
While the device does cost a little more than other 3.0 GPM pumps, the price difference is negligible, and you'll more than make your money back thanks to its enhanced longevity.
Pros
Good for cold weather use
Long-lasting design
Respectable 2.9 GPM flow rate
Can last up to four years
Cons
Costs a bit more than other 3 GPM pumps
8. Best Variable Speed RV Water Pump: Remco 55-AQUAJET
View on Amazon
Why we like it: You can adjust the Remco 55-AQUAJET to suit your specific situation.
Editor's Rating:
Quick Facts:
Dimensions: 12.3 x 6.2 x 5.4 inches
Flow Rate: 3.5 GPM – 5.3 GPM
Pressure: 75-85 PSI
Amperage: 10 Amp
This variable RV water pump from Remco will automatically switch between a moderate flow rate for everyday use to a high flow rate when demand peaks. As a result, you get the best of both worlds on demand: a quiet, moderate pump and a gushing high-flow pump.
The best thing about the variable flow rate function here is it's all automated. The RVer doesn't need to do a thing; the pump will switch flow rates on its own as required.
The state-of-the-art device also comes with a five-valve design that eliminates rapid cycling, thus significantly reducing the time the pump needs to run. The big benefit here is less wear and tear on the motor and less annoying pumping noise — a win-win in our book. Another major plus to the five-valve diaphragm design is power: the unit can max out at a whopping 5.5 GPM.
So what's the catch? Cost. The Remco 55-AQUAJET retails at ten times the price of our favorite low-cost device, the Bayite 12V DC Fresh Water Pump. Even compared to high-quality premium pumps like the SEAFLO 55-Series Diaphragm Pump, it's still several times more expensive.
If you're made of money, by all means, grab this one. You won't find anything better out there. But for us economically challenged consumers, those few extra Benjamins could be better spent elsewhere.
We should also mention this one is only suitable for liquid temperatures up to 140° F, so don't buy it to use in conjunction with a high-powered water heater.
Pros
Automatically switches between high and moderate flow
Quiet most of the time but powerful when needed
Lack of rapid cycling reduces noise and wear
Cons
Extremely expensive
Doesn't work with water over 140F
RV Water Pumps Buyer's Guide
Although it may seem simple enough, there's a fair bit to learn about the RV water pump.
In our in-depth buyer's guide, we'll teach you everything you need to know about the device so you can shop with confidence from our list of handpicked recommendations.
RV Water Pump Versus a House Water Pump: What's the Difference?
An RV water pump isn't that unlike a regular domestic water pump. The device applies a predetermined PSI of pressure to pump water through your pipes and out the faucet at the desired flow rate, which we measure in gallons per minute (GPM).
The big differences between an RV and a domestic water pump are size and power. The domestic water pump doesn't have to fit into a tiny little cupboard, so space isn't a significant consideration. It does, however, have to pump water for multiple showers, faucets, and toilets at the same time, meaning it requires a higher PSI and GPM.
The other major difference is RV water pumps run on 12V, while domestic water pumps use 120V, a more powerful electric system that allows them to achieve higher pressure and flow rates.
Why do RV Pumps use 12V?
Fixed properties such as commercial and residential buildings run on 120V, which draws power directly from the mainland electrical grid. A 120V system allows for limitless power (provided you pay your electricity bill, of course), which enables the homeowner to run all sorts of power-hungry appliances, including a tremendous big pump.
Off-grid residences, including RVs, tiny homes, and boats, use a 12V electrical set up that relies on batteries for power. Although these batteries recharge via solar panels and your alternator as you drive, the power they offer is still limited. The advantage is you don't need to be connected to the power grid.
RV water pumps use a 12V electrical system to allow the camper to bathe, wash, cook, and drink fresh water in far-flung places. You don't need to be hooked up to an RV park to run your 12V water pump.
The Benefits of a 12V Water Pump
Is an RV water pump worth the hassle and expense?
Absolutely. The device is one of the most crucial pieces of technology in your rig. Water is life, after all.
Let's take a quick look at the key advantages of installing a 12V water pump into your RV.
Constant Flowing Water
The number one benefit is obvious: a constant flow of clean water. So long as you've remembered to top your water tank up, you'll have access to fresh flowing water 24/7, wherever you may roam.
Energy Efficiency
A 12V RV water pump uses very little power, so you won't have to worry about it running your batteries flat. A neat advantage of the 12V system is you don't need to pay electricity bills. Your battery will recharge from the engine as you drive or the sun via solar panels on the roof.
Space-Saving Design
Unlike those big bulky domestic units, the RV water pump is compact enough to squeeze into a small cupboard. Space is always at a premium in an RV, so this petite stature is of utmost importance.
Easy Installation
While you'd usually need to pay for a professional to install a domestic model, RV water pumps are simple enough for a skilled DIYer to fit. A 12V system is also much less dangerous than a 120V system, which means you're not legally obliged to contract an installation professional in most American states.
The Key Factors to Consider
In this section, we'll explain the key factors to consider in more detail. That way, you'll be in a better position to make an informed decision, and you'll end up with a more appropriate pump.
Dimensions
Even the most ostentatious, over-sized rigs have limited room to play with. And that's why RV pump manufacturers focus intently on ensuring each device is as compact as can be.
Bigger pumps are generally capable of delivering a higher flow rate. The trick to purchasing the perfect sized pump is to get one that's as big as possible yet still small enough to fit inside the allocated space in your rig. Be super careful not to go too big as your new pump will be useless if it doesn't fit.
Carefully measure the space where you'll install it and leave an inch or so wiggle room into your calculations. You'll also need to factor the wires and cables into the equation.
We've included the relevant dimension details into the 'Quick Facts' section for each recommendation to make the selection process easier for you.
Flow Rate
Flow rate refers to how much water your pump will send through the pipes, which we measure in gallons per minute (GPM).
A higher GPM requires a spatially larger and more expensive pump. Therefore, if space and budget are key considerations, it's worth working out roughly how much water you'll use.
If you live by yourself in a small Class B RV or trailer, chances are you won't be using the faucet, shower, and toilet at the same time. The most water-hungry device is going to be your shower, which requires an average of about 3 GPM, although it's possible to get water-efficient models that use less than that. So for a solo RVer (or a couple who won't do the dishes and shower simultaneously), a water pump of 3 GPM or thereabouts will be sufficient.
It is possible to find pumps that go lower, even as low as 1 GPM. While cheap and compact, these pumps don't deliver a high enough flow rate for bathing. But if you're looking to run one single faucet and plan to shower at public facilities, then a cheap 1 GPM water pump would suffice.
Families traveling in big bus-style rigs or massive fifth-wheelers, on the other hand, are going to have far higher water usage requirements. To pump out enough water to run the shower, a faucet or two, and/or the toilet all at once, you'll need at least 5 GPM, preferably even more if possible.
For a high-flow RV water pump at an affordable price, we recommend the SEAFLO 55-Series Diaphragm Pump, which boasts an impressive 5.5 GPM.
Water Pressure
Whether for domestic or RV use, a pump works by applying pressure to water, which forces it up through the pipes and out of your faucet. We measure this pressure in a unit called PSI, or pounds per square inch.
The PSI of a water pump can affect the flow rate. For example, a higher PSI usually entails a higher GPM. However, the two units are not one and the same. Be careful when evaluating pressure because too high a PSI could cause your pipes to burst.
The good news is choosing the appropriate PSI for your rig is easy: simply check the owner's manual to determine the acceptable range. If you've lost your manual (been there, done that), try searching for a PDF version online. Failing that, just aim for a PSI that's identical or similar to your previous pump and you should be okay.
Amperage
All RV and marine water pumps run on a 12V electrical system, which draws power from an in-built battery bank. These batteries — be they lead-acid AGMs or lithium — have a limited amount of juice, so it's wise to consider how much energy (amperage) your RV pump draws.
Nonetheless, even the most power-hungry pumps don't draw excess amps because they tend to run for short periods at a time. Your fridge, fan, lights, and 12V outlets for charging laptops and phones, for example, will all consume substantially more battery power than your pump.
The bottom line? Although you should keep the amperage in mind when choosing an RV water pump, it doesn't need be the deciding factor.
RV Water Pump Noise
In a residential building, the architect will position the water pump far enough away that you won't hear it hammer pressure into your pipes. But because the RV water pump is located within a small enclosed space, it's impossible to avoid hearing at least some noise when it cycles on.
The sound is somewhat similar to a soft drill, although not quite as offensive to the ears. Thankfully, every RV water pump on the market has an automated pump cycle mechanism. The pump automatically turns itself off once the desired water pressure has been achieved. As a result, you'll only ever hear the pump making noise for a few seconds while the faucets are switched off.
But while the faucets are turned on, such as when you're doing the dishes or taking a shower, the RV water pump will engage and make a constant noise. If you find the noise irritating, you could consider soundproofing your water pump.
Furthermore, as some RV water pumps are louder than others, you could search for a quieter model. The process can be challenging, however, as most units don't list a decibel rating. Nonetheless, the SEAFLO Water Diaphragm Self Priming Pump has a solid reputation for being less noisy than the rest.
When To Purchase an RV Water Pump
If your existing water pump is in good working order and pumps out sufficient GPM, there's no need to upgrade: "if it isn't  broken, don't fix it," as the old saying goes.
There are only three situations when it's worth purchasing an RV water pump.
Your Current Unit has Stopped Working
If your water pump has broken, your first step should be attempting a repair because there's a good chance something as simple as a burnt fuse is to blame.
If you determine the motor or some other irreplaceable part is the problem, then you'll need to purchase a whole new pump ASAP.
Your Current Pump isn't Powerful Enough
If you aren't getting enough GPM out of your existing pump to meet demand, then it's worth considering an upgrade. However, it's critical to factor size into the equation.
More powerful pumps with a higher GPM will have larger physical dimensions than less powerful units. Double-check you've got enough physical space to install a bigger pump.
You're Building an RV From Scratch
The thriving #VanLife movement sees would-be wanderers worldwide convert people, movers and handyman vans into tricked out mobile homes. If you've decided to take on the challenge yourself, then a water pump will be an essential item on your shopping list.
Maintaining Healthy and Tasty Water
While your water pump will send water from your freshwater tank to your faucet, there's no guarantee it'll taste great or even be potable.
Over time, freshwater tanks have a habit of harboring mildew and algae. These unwanted photosynthetic organisms not only make your tank water taste dank; they also present a significant health hazard. What's more, a non-food grade hose will emit gunk into the water passing through, causing it to taste foul and injecting potentially harmful toxins.
You can improve the taste and safety of the water in your RV by following these three simple steps:
Clean Your Freshwater Tank: Use an RV tank clean product to regularly flush out your freshwater tank and remove any build-up of algae.
Purchase a Food-Grade Hose: These RV-friendly hoses are specially designed for food preparation and potable water so they won't leave behind an unpleasant taste.
Install a Water Filter: An in-line water filter on the end of your hose will filter out nasty contaminants and improve the taste. Another option is to install an under-the-sink water filter directly beneath the faucet.
RV Water Pumps FAQ
If you've still got a question about RV water pumps, then take the time to peruse the following FAQ.
What is the Best 12V RV Water Pump?
Although the ultimate 12V RV water pump depends on your flow rate, size, and budget requirements, we rate the The Shurflo 2008 as the best option overall. If you've got plenty of cash to splash, you may prefer the SEAFLO 55-Series Diaphragm Pump. On the other hand, if you're on a tight budget, the Bayite 12V DC Fresh Water Pump would be a good choice.
How Long will an RV Water Tank Last?
If properly cared for, a high-quality RV water pump could last for ten years or more. Factors such as corrosion, cold weather, and the excessive build-up of minerals and residue can cause an RV pump to fail earlier than expected.
Can I Leave My RV Water Pump On?
Yes, you can. RVs have a switchboard that allows you to turn individual components on and off at the mains. Because the RV pump is pressure activated, it will automatically switch itself on and off as required. Therefore, there's no harm in leaving it on at the switchboard.
How Does a 12V RV Water Pump Work?
When you open the faucet or flush your toilet, an RV water pump will detect a pressure drop and automatically engage to compensate. Because it runs on a 12V system, it draws power from your battery bank and can be used off-grid.
How Long can Water sit in an RV Freshwater Tank?
About two weeks. Any longer than that, and there's a chance algae will start to bloom inside, ruining the taste of the water and potentially provoking health issues. If you've left water in there longer than two weeks, it's time to sanitize your tank.
How Often Should I Sanitize My RV Freshwater Tank?
As a rule of thumb, if you're living in your RV, aim to sanitize your freshwater tank every six months or so to ensure it's free from algae and other contaminants. If you haven't been living in your RV, you'll need to clean the tank after two weeks of disuse.
Final Thoughts
You're now up to speed on everything you need to know about the RV water pump. From the ideal GPM to the appropriate amperage and the perfect PSI, we've covered the necessary nitty-gritty details to get you shopping with confidence.
All that's left to do now is browse through our list of 8 recommendations and find the best possible pump for you. And then, you'll be able to enjoy tasty, clean water from the faucet of your fancy mobile home for years to come.
We'll drink to that! More